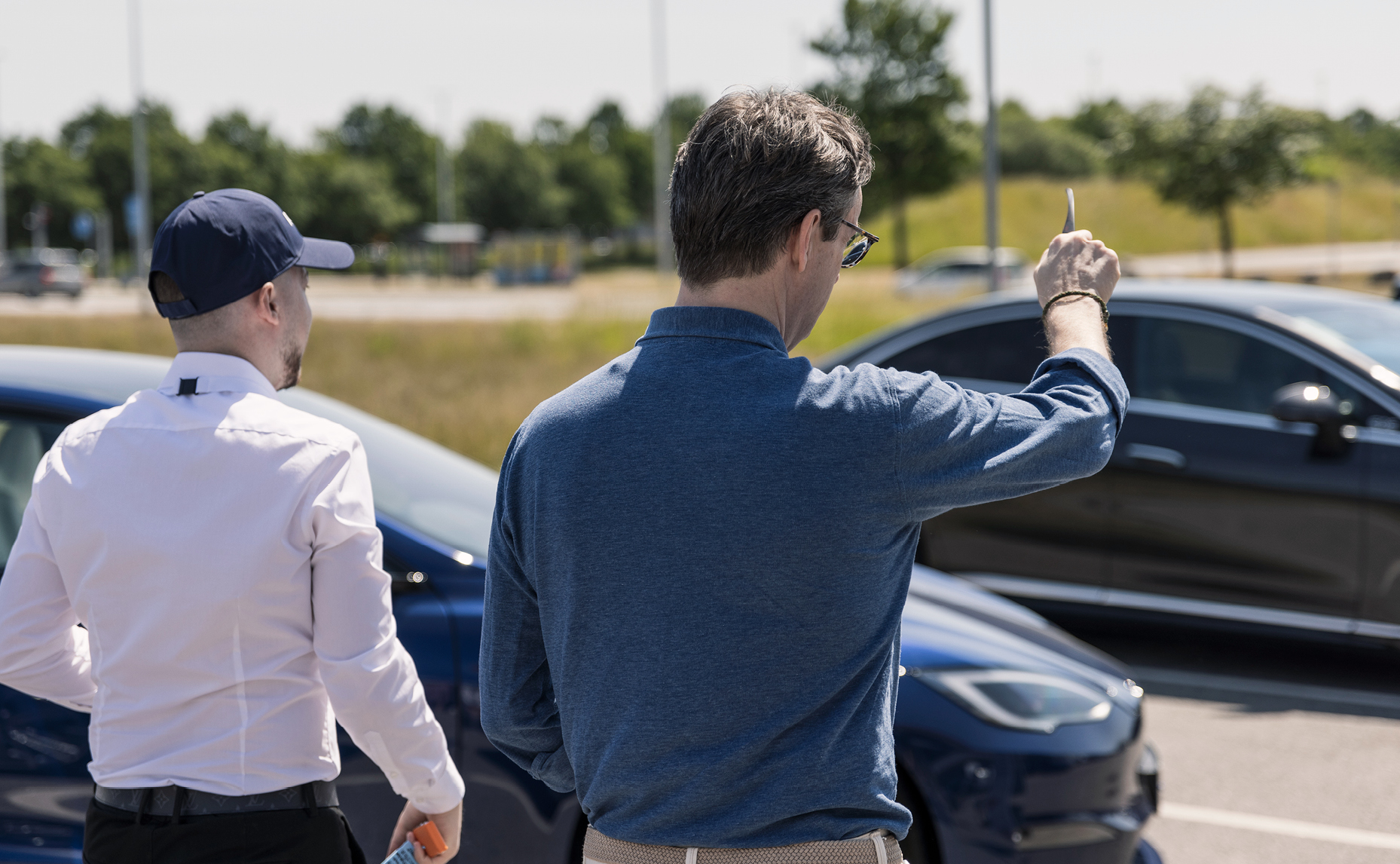 Thank you for an impressive interest in this summer's TestZone
This year's TestZone events took place during the first two weekends of June, in Fredericia and Taastrup. The events were organized in collaboration with our sister company, ALD Automotive. At NF Fleet, we are grateful for the significant interest.
During TestZone 2023, our customers, who will be choosing a new company car within the next year, had the opportunity to test drive a wide selection of around 100 cars gathered in one place. The interest from our customers was substantial, and the range included electric and plug-in hybrid as well as a few gasoline  diesel options. It was a unique opportunity to explore a wide variety of new cars and sit behind the wheel of different brands and models. Throughout the two weekends, there were a total of 1005 test drives. Additionally, we were able to provide guidance to our customers and assist them in making the decision process about their next company car easier.
"TestZonen is an annual event for our customers who will be switching their company car within the next 12 months. Here, we offer our customers the chance to test drive many of the latest cars on the market, with a particular focus on electric vehicles this year. Our customers are very curious about what the development regarding electric cars means for them, and we try to provide the best possible advice," explains Michael Nielsen, General Manager at NF Fleet Denmark.
Sustainable mobility is highly prioritized
Once again, there was significant interest in electric vehicles at TestZonen, and we noticed a growing demand for sustainable mobility solutions among both companies and drivers. Therefore, the attendees at this year's events had the opportunity to ask questions to a representative from Clever about everything from charging stations to finances. You can read more about charging your company car here.
The top five most popular test-driven cars this year revealed that electric vehicles were particularly sought after:
Tesla Model Y
BMW i4
Audi Q4 e-tron
Polestar 2
Audi Q8
You can read more about sustainable mobility at NF Fleet Electric here.
We extend our thanks for the excellent atmosphere and the great enthusiasm we experienced both during and after the events, and we are already looking forward to next year.