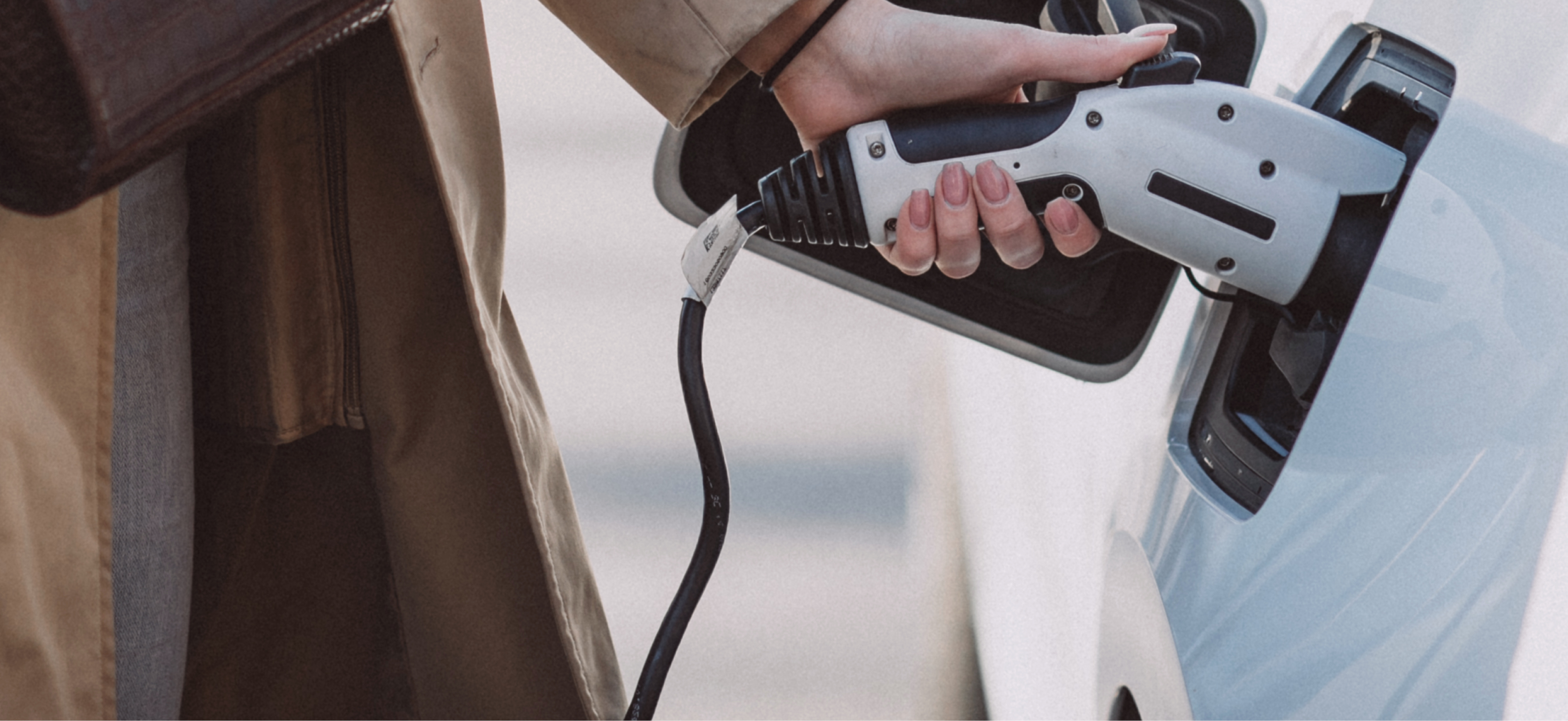 NF Fleet Electric
At NF Fleet, we want to create a greener future together with you - the person responsible for the company's car fleet. That journey starts with NF Fleet Electric - sustainable mobility solutions and green financing of electric cars.
Contact us to hear more
Sustainable mobility solutions
NF Fleet Electric is a package of services and products placing green transition on the agenda of your company and its employees. With NF Fleet Electric, we provide know-how on sustainable mobility solutions. We offer support and advice on electric vehicles to prepare you for making decisions about integrating electric, hybrid, and plug-in hybrid vehicles in the car fleet or into the car policy. In addition, we now offer green financing of your leasing contract when you are leasing a 100 % electrically powered car.
How can NF Fleet help you?

Consultancy
We consult on green cars in the fleet based on economy, needs, and comprehensive analyses.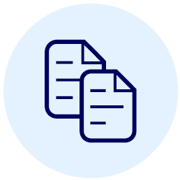 Partners
We collaborate with the leading charging point operators to provide you with the most optimum charging network and subscription.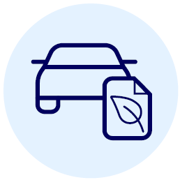 Green financing
Leasing of 100 % electrically powered cars is financed with green bonds as part of the leasing contract.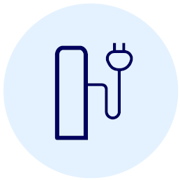 Charging solutions
In collaboration with Clever, we offer charging solutions that fit with your company needs.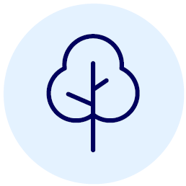 EcoTree
We are cooperating with EcoTree, which makes it easier for you and your company to reduce your fleet's CO2 emissions.
How to get started with your green car fleet - the process step by step
Most frequently asked questions
Do you have a question about electric cars? You can find answers to the most frequently asked questions about electric cars below.
Why choose an electric company car?
It is better for the environment
When choosing an electric company car, you make an active choice to put sustainability on you and your company's agendas. By any measure, electric cars are better for the environment than petrol or diesel cars, as driving on electricity emits less CO2.


It is becoming continuously easier
It is continuously becoming easier to be a driver of an electric car because both the charging network and the batteries of electric cars are constantly evolving and improving. As an example, you can drive up to 600 km. on a single charge in newer electric vehicles. If you need to drive further, there is most likely a charging station just around the corner.


It is economically attractive
When driving an electric car or a plug-in hybrid car, you can save money both regarding the registration tax and the green ownership tax from 2021. These taxes will henceforward be based on the CO2 emission of the car to a larger extent, and as electric cars emit less CO2, the tax expenses will be lower for green cars than for traditional cars. Read more about the new taxation rules here.


High quality driving experience
It is extremely comfortable to drive an electric car, for example because the driving noise is as good as non-existent, as the car is powered by a battery instead of an engine. Also, it is a smoother experience to drive an electric car - especially in an urban environment - due to the lack of gear shifting. Other than that, the conscience is also a tad better when driving an electric car, which only improves the driving experience even more.
Where can I charge an electric car?
We will help your company install charging boxes at the employees' homes and at the workplace so that you, for example, can charge your electric car while sleeping or working. If you are driving elsewhere, you can use one of the many public charging stations, which are part of E.ON and Clever's charging networks that cover all of Denmark along the highways, near shopping malls, at public parking spaces, and many other locations.
You can find all of E.ON's public charging stations here, whereas Clever's public charging stations can be found here.
How long does it take to charge an electric vehicle?
The time consumption for a full charge of an electric vehicle depends on the battery size, the current power on the battery, and the type of charging station, among other things. Typically, an ordinary full charge at the home charging station will take 5 to 14 hours, which is usually not a problem, as it is simply done overnight. The public charging stations are often quicker, and if you need an even faster charge, you can use a supercharger, which you will find along the highways. With a supercharger, your battery can - depending on car type - be charged to 80 % in approximately 30 minutes, but do note that it is also a more expensive charge-up.
What is the difference between electric cars, hybrid cars and plug-in hybrid cars?
Electric vehicle (EV)
An electric car only has an electric engine and therefore drives on 100 % electricity. The engine is charged by a charging socket when the car is not in use.


Hybrid electric vehicle (HEV)
A hybrid car has both an electric engine and an internal combustion engine that work together to as drive as effectively and environmentally friendly as possible on a combination of electricity and ordinary fuel. At times where the fuel consumption of the combustion engine is high, the electric engine kicks in to reduce the fuel consumption. Hybrid cars cannot be charged through a charging socket but can be refueled with ordinary fuel on gas stations, whereafter the battery in the electric engine is charged by the internal combustion engine when braking, for example.


Plug-in-hybrid vehicle (PHEV)
A plug-in hybrid car is also equipped with both an electric engine and an internal combustion engine, but in contrast to the ordinary hybrid car (HEV), the electric engine in a plug-in hybrid car can both be charged using a charging socket as well as by the combustion engine. Accordingly, a plug-in hybrid can also be refueled with ordinary fuel at a gas station.
Is it a good idea to implement plug-in hybrid vehicles in the fleet?
Plug-in hybrid vehicles can create great value for your fleet as a stepping-stone from traditional petrol and diesel cars to electric cars, but only if they are used correctly. If they are not used correctly, they will neither create value for your fleet nor for your company, your economy, or the environment.
As a fleet manager, it is therefore important that you know the success criteria for plug-in hybrids so you can ensure that the cars are implemented and used correctly. NF Fleet makes sure that you are well equipped to make a decision on plug-in hybrids in your fleet.
Get a deeper understanding of plug-in hybrids in our FAQ here.


Do you want to hear more?
If you are interested in implementing green mobility solutions in your company, please contact your advisor from NF Fleet to hear more. If you are not yet a costumer with us, please contact us at nfsalg.dk@nffleet.com or at +45 88 44 40 00.