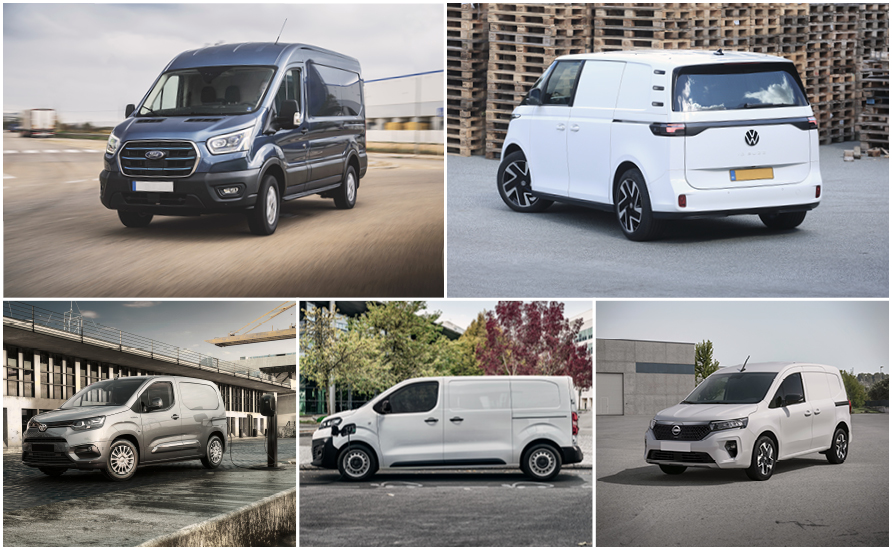 NF Fleet presents: Five exciting electric vans
At NF Fleet, we aim to contribute to an environmentally friendly future through sustainable mobility solutions, which is why we are excited to see the growing share of electric company cars. In these years, we are also witnessing the emergence of several exciting electric vans in the market, and more companies are starting to look in that direction. By choosing electric vans to your company, you'll achieve a more sustainable profile, which many customers will increasingly demand, as well as a much cheaper green ownership tax.
Several exciting electric vans have been introduced, and we have selected five electric vans that hopefully can serve as inspiration below. If you choose to lease an electric van from NF Fleet, you get expertise, advice and support throughout the entire leasing process, from choosing a company car to the day-to-day operation of the company car - all inclusive. Your new electric van will also be financed through green financing.

Ford E-Transit
Ford's best-selling van, the Ford Transit, is now available in a sustainable and electric version called the Ford E-Transit - and it can be customized to perfectly fit your company's needs. It comes in two height and three length variants, offering up to 15.1 cubic meters of cargo space, and with a Ford E-Transit, you can choose from a total of 25 different configurations. The vehicle provides a range of up to 317 km, and the battery is positioned beneath the cabin to maximize space in the cargo area.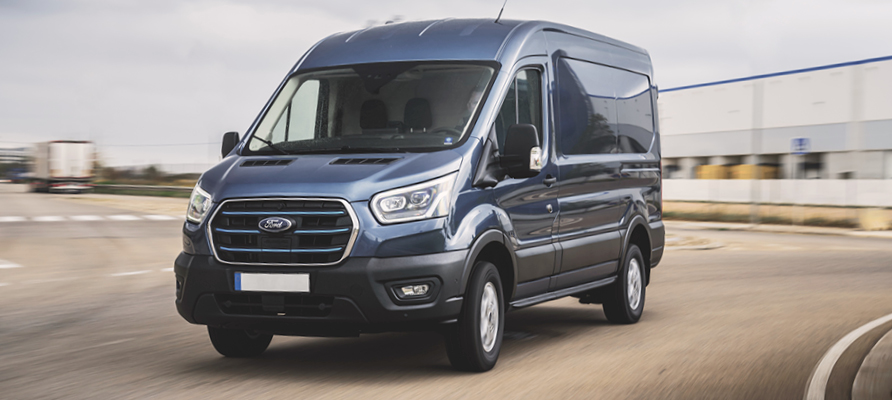 Image: Ford Motor Company

VW ID. Buzz Cargo
Volkswagen has introduced a unique electric van in the medium-sized van segment with the new ID. Buzz Cargo, which has been named Van of the Year 2023. It's a vehicle that truly stands out with its design, inspired by the iconic VW T1. Equipped with an 82 kWh battery, it boasts an impressive range of up to 414 km. Opting for the ID. Buzz Cargo, you get an electric van packed with the latest technology and high driving comfort. It's a car that radiates green transformation with its distinctive design.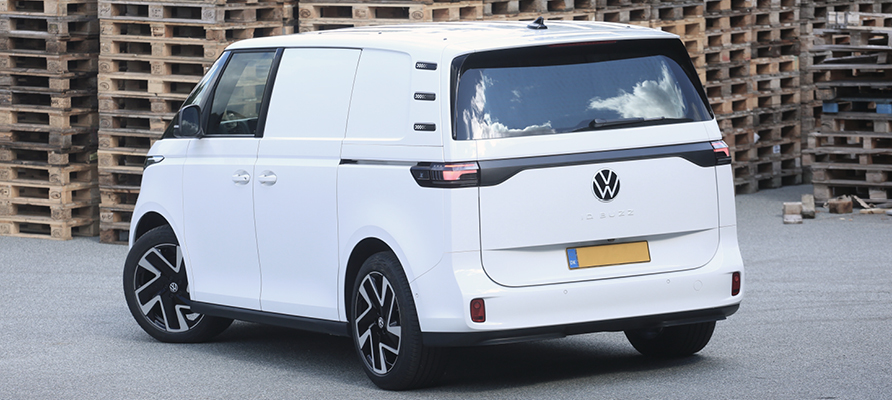 Citroën ë-Jumpy
This electric van is tailored to meet mobility needs in urban areas and is a great option for a green van for your company. With a Citroën e-Jumpy, you get a range of up to 320 km, and it offers fast charging of up to 80% in 30 minutes. The Citroën e-Jumpy has been developed with maximum functionality in mind, including various height and length options.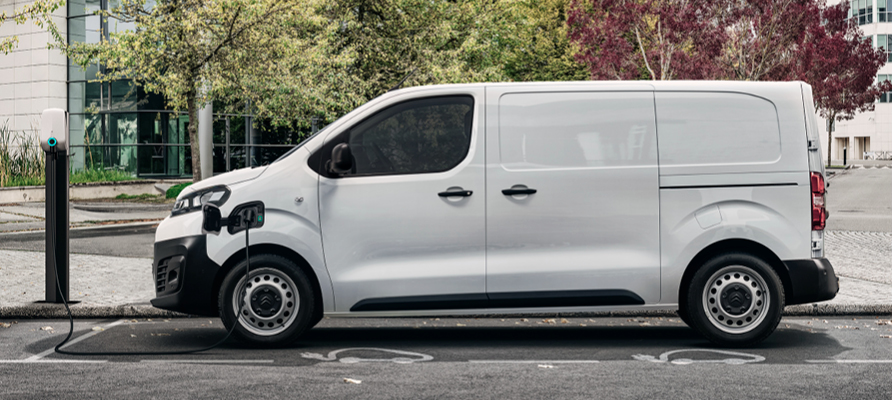 Nissan e-Townstar
The new e-Townstar represents Nissan's most technologically advanced van to date - introducing over 20 technologies to the compact van segment and the van is geared towards the future of business. The Nissan e-Townstar is a versatile vehicle that makes workdays easier in urban environments. It's powered by a 45 kWh battery coupled with a 122 horsepower electric motor, providing a range of up to 291 km. Additionally, it offers a towing capacity of 1,500 kg.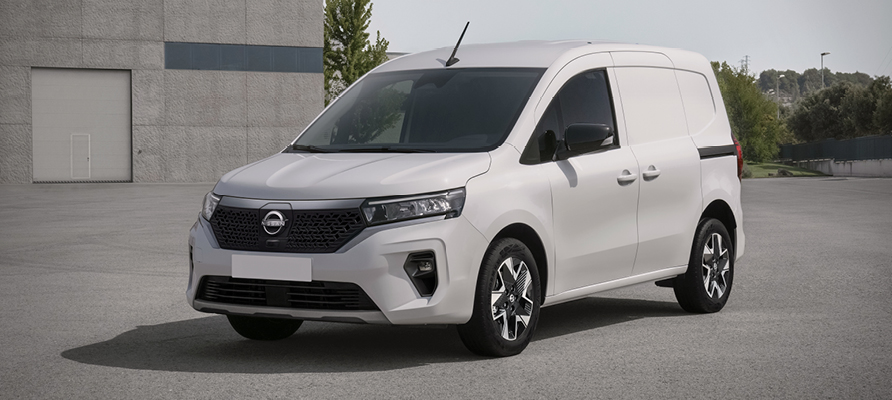 Toyota Proace City Electric
The Proace City Electric is a compact van with ample space, and as it's built on a passenger car platform, it offers high driving comfort. With three body types and an impressive payload and towing capacity, the vehicle is suitable for a wide range of tasks. The Toyota Proace City Electric comes with a 50 kWh battery capacity and an official range of up to 274 km.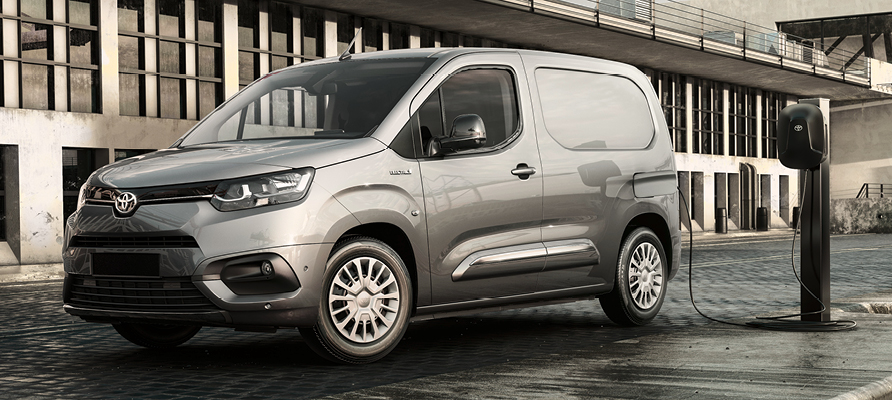 Want to know more?
If you're interested in learning more about our sustainable mobility solutions, you can find more information on our NF Fleet Electric page. You can also read more about NF Fleet vans here.