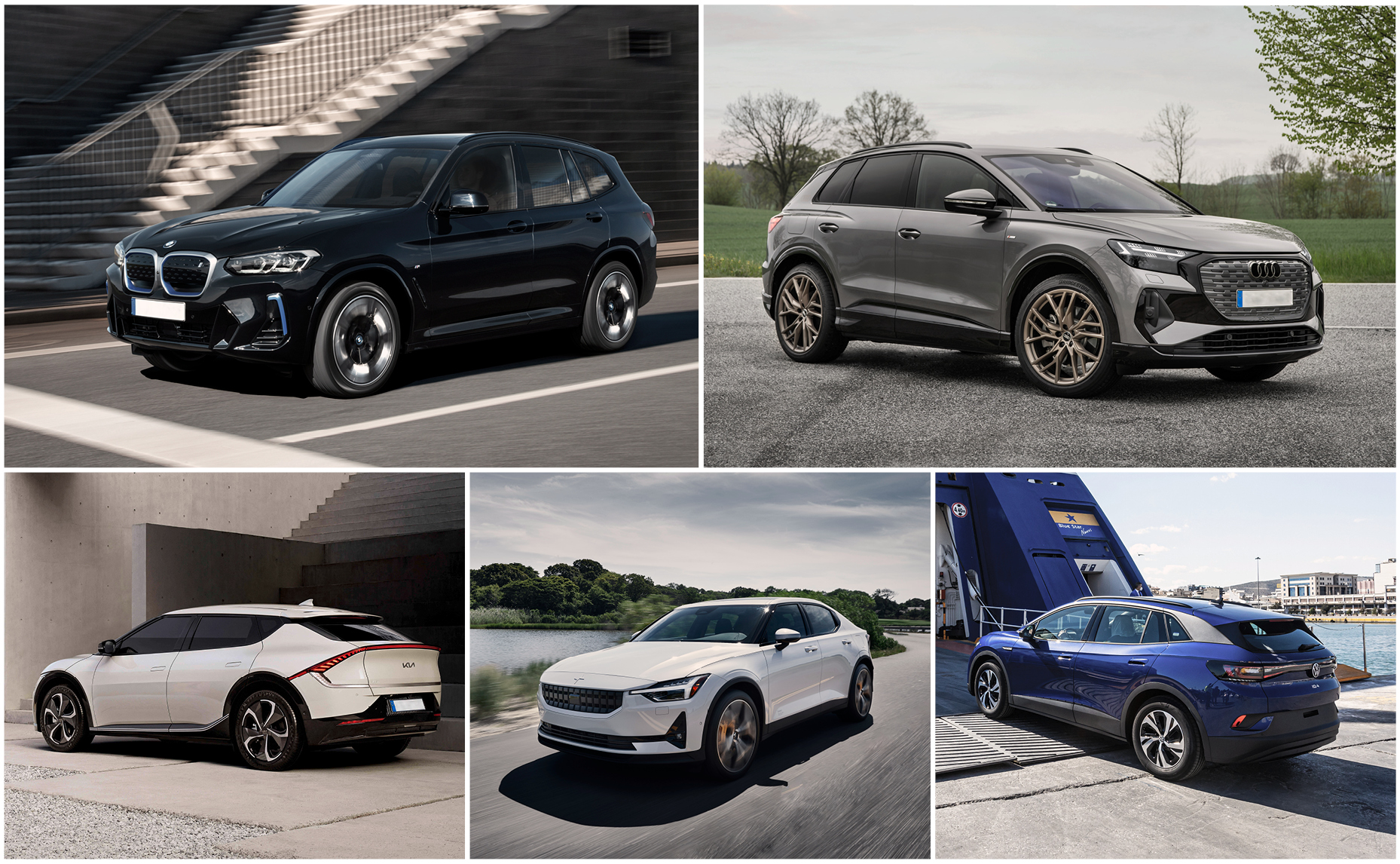 The five most popular electric cars at NF Fleet
NF Fleet presents the five most popular electric cars right now. If you are looking for a new company car for 2022, you might benefit from this list. Get inspired and choose a green company car.
The interest in electric cars is increasing and this is a tendency that we also see among our customers. At NF Fleet we are excited to experience that more and more see the possibilities of a green car and we are always ready to help you with our expertise and guidance to find the right solution for you and your company.
Here you find the list of the most popular electric cars
BMW iX3
On first place of the most popular electric cars, we find the BMW iX3. This model on paper provides a range of 450 km and 286 horse powers, which will fit most needs. BMW iX3 is a large with great comfort for both front and back seats as well as a large boot. It is understandable that this car is so popular as it delivers both luxurious BMW details as well as a great electric vehicle which is fun to drive.
Audi Q4 e-tron
The second place goes to Audi Q4 e-tron, which is not surprising as this car was also selected as Årets firmabil 2022 (The company car of the year). Audi Q4 e-tron has 204 horse powers, an official range of 508 km and as a standard it is charged by 125 kW, which makes it possible to fast charge from 5-80 percent in 38 minutes. Therefore, this car provides great opportunities. This electric car is spacious and comfortable, and our customers has been especially happy about the taxation in relation to its size classification.
Volkswagen ID.4
The third most popular electric car is the SUV VW ID.4. This model was the most sold electric car in Denmark 2021 and there are many reasons for its popularity. VW ID.4 is a convincing electric car which combines the strength of an SUV with the smooth drive of an electric motor. This electric car has 204 horse powers and an official range of 517 km, which makes it possible to go for both shorter and longer drives. With space, comfort and interior design, this electric SUV continues to impress.
Kia EV6
On forth place we find the first complete electric car from Kia. Once more, this is a car that has received a prestigious title as the Kia EV6 was selected as the Car of the Year 2022 (Europe). With 229 horse powers and an official range of 528 km, this model provides great driving performance with top-tier tech and an advanced charging system. With a fast charge, it only takes 30 minutes to charge enough for 300 km. Moreover, this car stands out with an exciting design and plenty of space for both passengers and luggage.
Polestar 2
Polestar 2 receives fifth place as the most popular electric car at NF Fleet right now. Polestar 2 is the first electric car from this brand. The brand itself stems from Volvo, which is clear to sense when looking at the quality of the car. This electric car has an official range of 540 km, 231 horse powers and a maximum charging capacity of 150 kW. This car is fun to drive and high in quality of both design and materials.
Did you find you next company car on the list?
We are always available if you need help to proceed with your company car leasing and you are always welcome to contact us if you need help or guidance to find the right company car to fit your needs.
Contact us at nfsalg.dk@nffleet.com or +45 88 44 40 00.