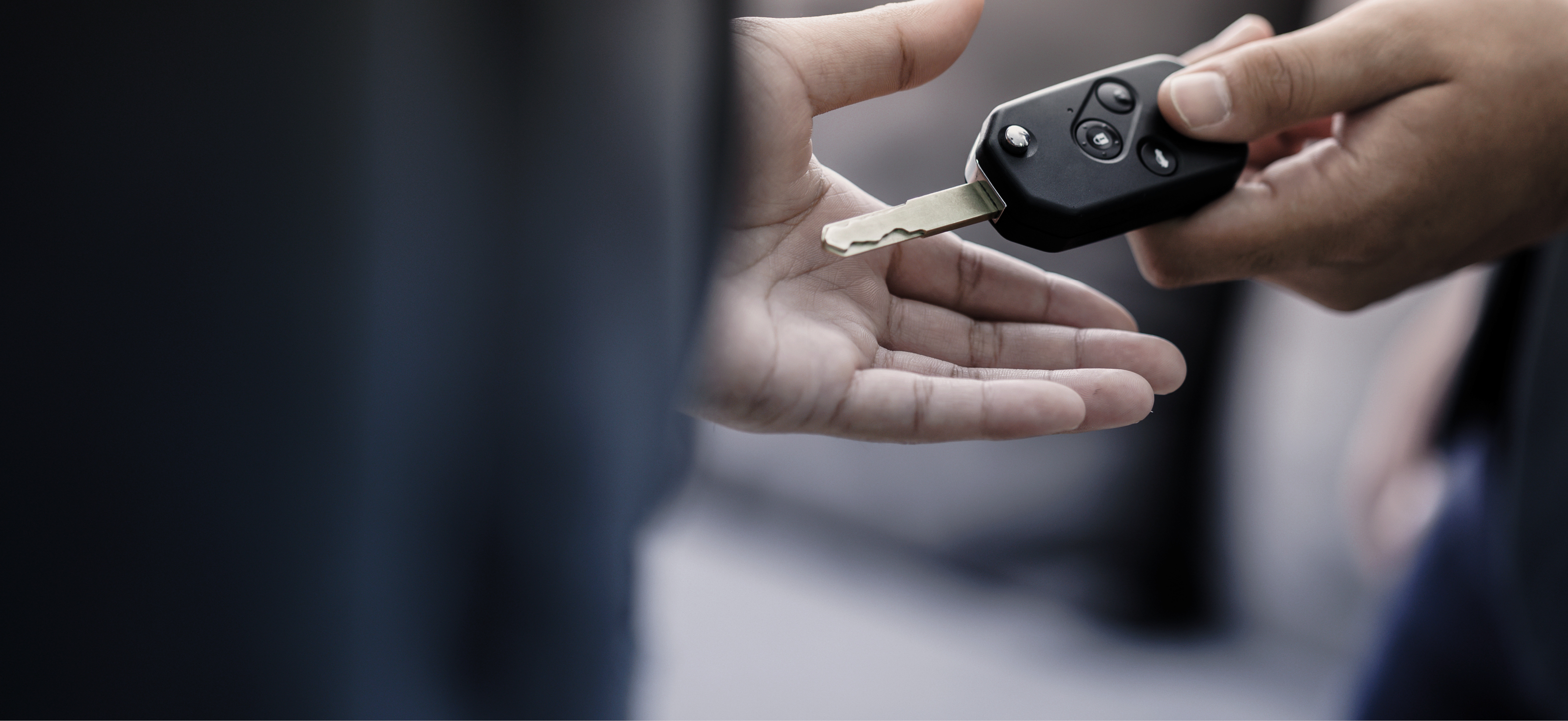 Returning a company car
When your leasing period expires, it is unfortunately time to return the company car, which is done via an FDM test center. Below we go through how to return the car and what you need to be aware of.
Returning your company car
If you book an appointment online, you (or a representative from your company) have the option to follow the test assistant's inspection from a distance. When the inspection is completed, we will examine the report together to ensure that potential damages and defects are documented in the report. 
You can also make do with simply handing over your company car to one of the below mentioned FDM test centers without booking an appointment beforehand. In that case, FDM will inspect the car without you following it from a distance, and the assessment will be sent to you electronically. Remember to get a receipt for your hand-over.
How should the car be returned?
Your company car must be returned to an FDM test center on the expiry date of the leasing contract. If the expiry date falls on a weekend or a public holiday, the car must be returned on the last working day before the ordinary expiry.
When you return your leasing car, it must be freshly washed, vacuumed and cleaned and emptied of personal belongings. You must also remember to bring tires (summer and winter tires with nuts), all keys, anti-theft protection, remote controls and all of the car's documents.
Examination of the car
Upon return, the car is examined by FDM for possible damages and defects. 
Any damage caused by mounting of accessories or traffic and collision damage must either be reported to the insurance company or paid for by the lessee.
Get an overview of the various fees when returning a car here.
How to book an appointment online:
Enter registration number/license plate.
Select your preferred FDM test center.
Select date and time for inspection.
Register your contact information.
You will subsequently receive a confirmation by e-mail, which we ask you to bring to the check-in.
If there are no available times on the ordinary expiry date of the leasing contract, the company car must be returned the day before. Alternatively, the car can be returned at one of the below FDM test centers without an appointment.
FDM test centers that can be used without booking an appointment: Ballerup, Hillerød, Taastrup, Næstved*, Slagelse*, Odense, Fredericia, Esbjerg*, Holstebro, Silkeborg, Århus V (Hasle) and Aalborg. 
*Some FDM test centers may be closed during holiday seasons. During holidays, it is therefore a good idea to book an appointment for the inspection to make sure that the center is open.
Check-in-guides
Below, you will find our check-in guides where you can read more about the process for returning the company car, what to remember before return, and what damages are accepted and not accepted in the inspection.