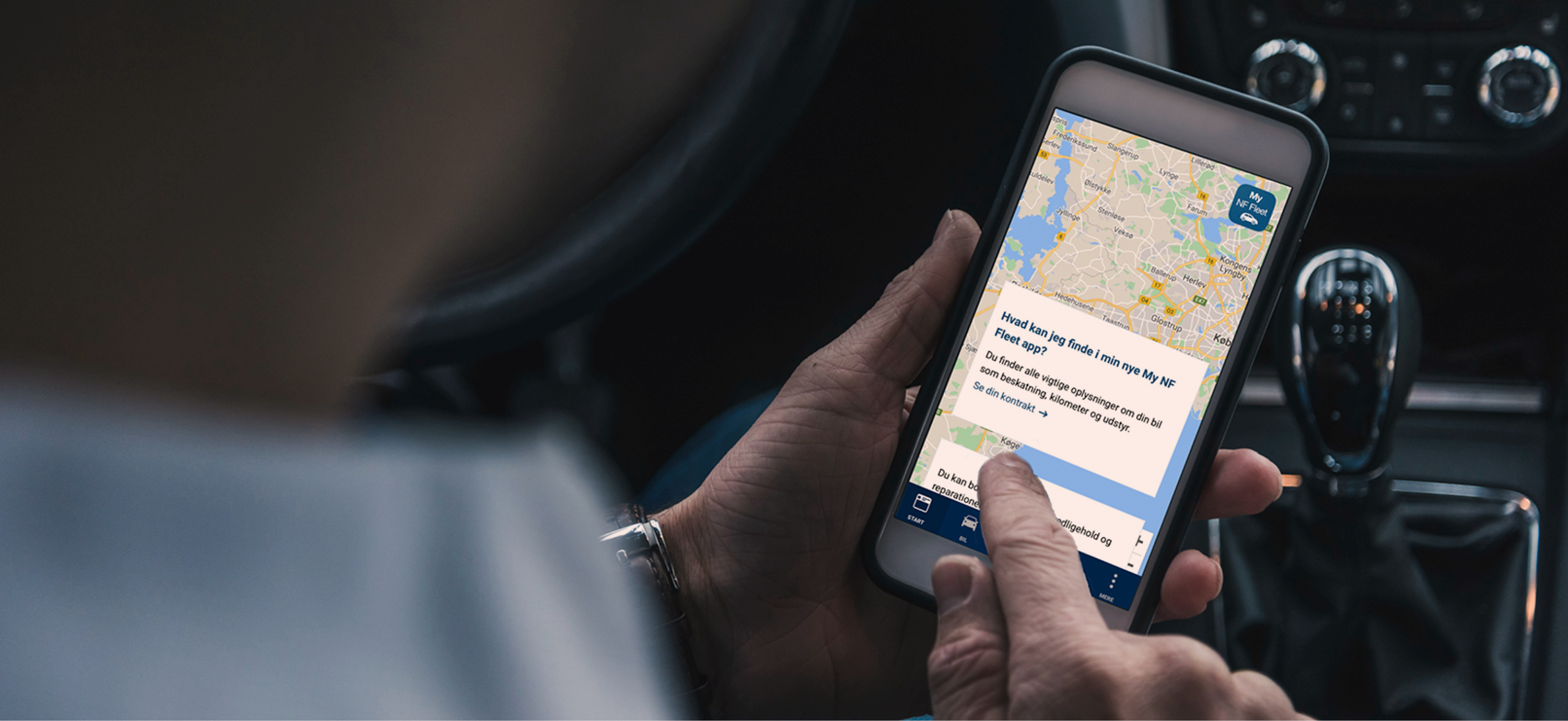 My NF Fleet
Our mission is to provide the best service for you and your business in every respect. Therefore, we've developed the My NF Fleet app and web platform, which gives you the flexibility and control you need as a fleet administrator. My NF Fleet makes everyday life much easier.
Go to My NF Fleet
Optimized running of the fleet for you as a fleet manager
We know that your time is precious, and therefore, we have made information about your fleet easily available and the handling of the fleet much easier. My NF Fleet collects all information, optimizes daily fleet management, and ensures that you always have fleet information at your fingertips.
Find the digital platform for My NF Fleet here or download the app from App Store or Google Play.
My NF Fleet for the employees
My NF Fleet is also offered to all company car users and can be used to book appointments for tire changes or services, to report damages to the insurance department, or to find information on the company car and leasing agreement.