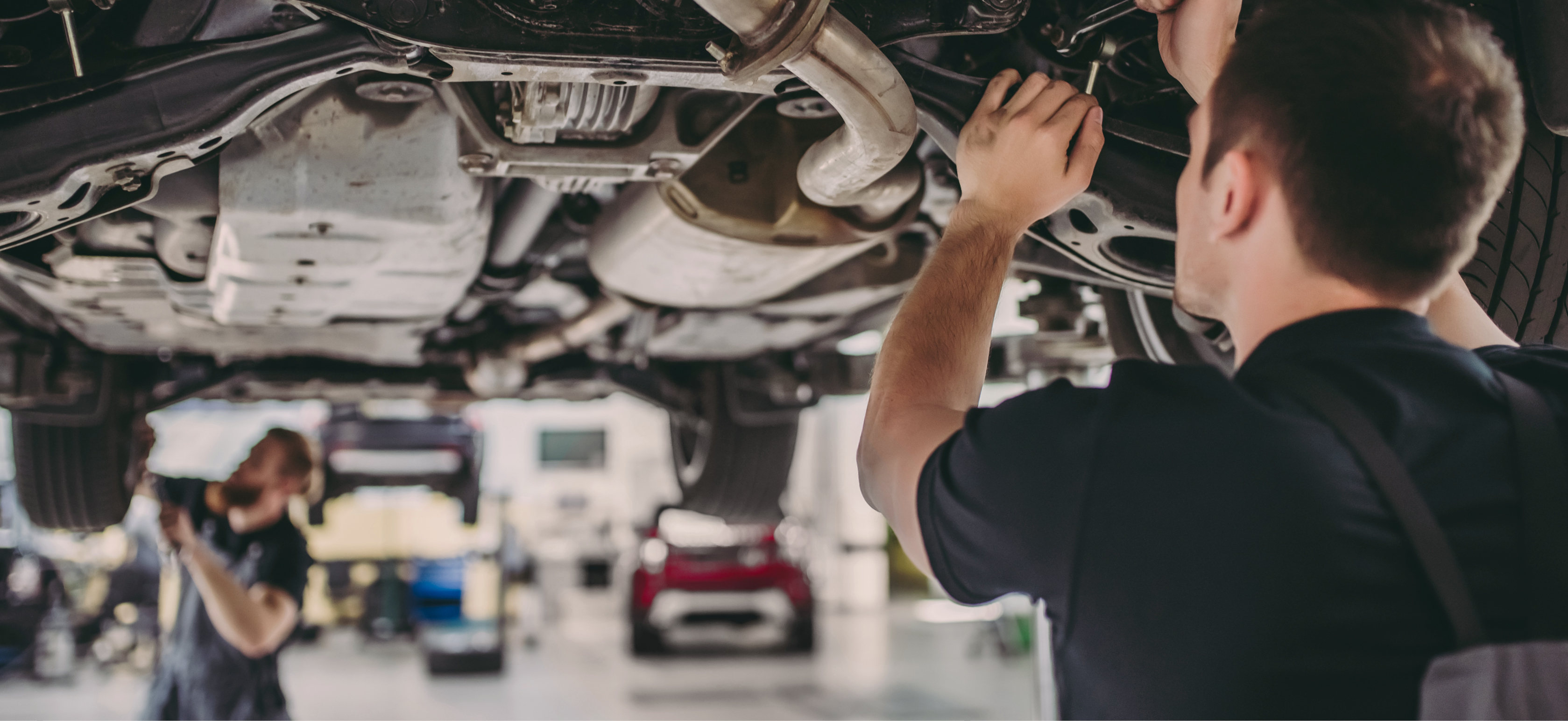 MOT test and service
We facilitate the administration in connection with both MOT test and service for all NF Fleet customers. When the employees' cars are being serviced, we offer ServiceLink, which is a flexible pick-up/return scheme customized to make everyday life easier.
MOT
According to section 54 of the Road Traffic Act, passenger cars and vans are due for a MOT test after having received a notice. This also applies to company cars. The first time a car is called in for a MOT test is 4 years after the car's first registration. After that, the car is called in for a MOT test every two years. The users of the company cars will automatically receive a notice for the MOT test from the transport authority in e-Boks 6-8 weeks before the deadline. Read more about the process here.
We manage the administration
We take care of the costs, the payment and the administration in connection with the MOT test, but it is the responsibility of the employees to comply with the time limit of the notice and to drive the car to the MOT test, when it is called in.


If you have any questions, you are more than welcome to contact us on +45 88 44 40 00.
ServiceLink
When the employees' company cars are going to the statutory service, we offer to pick up and return the cars with our ServiceLink scheme. We take care of all the administration including the costs and the payment.
Round-trip service
When ServiceLink is used, you don't have to worry about the logistics associated with the service check. The workshop comes and picks up the car, and the user of the car decides whether it should be picked up at the private or work address. When the car has been serviced, it will be returned the same day at the agreed address. However, depending on the car brand, there may be some geographical areas that, at present, are not covered by ServiceLink.


Service check can be easily and quickly booked online day or night on My NF Fleet.
Cleaning and wash
Before a company car is returned after service, we of course also wash and vacuum the car completely free of charge. However, some vehicle types may be excluded because of their dimensions.
Replacement car when needed
If your need a replacement car while your car is being tested, we can arrange that. Read more about NF Fleets short term rental here or contact us on +45 88 44 40 00 to hear more.