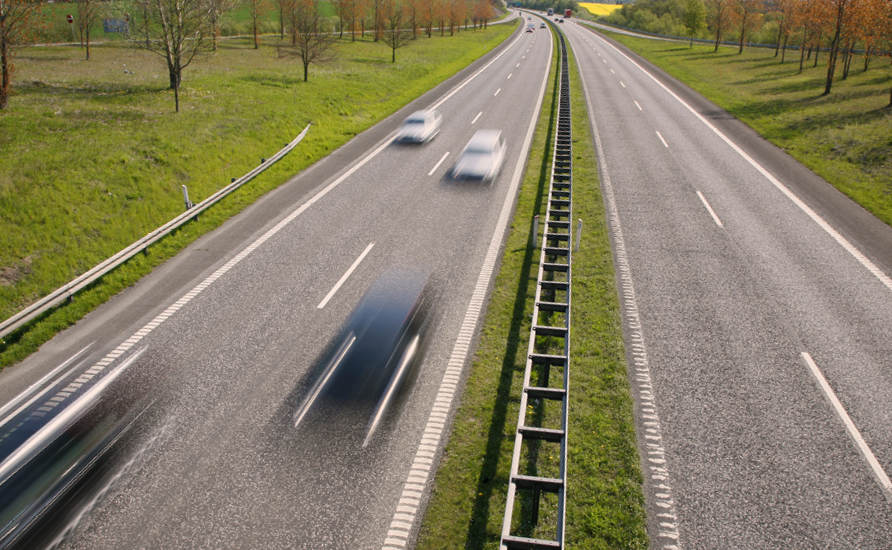 Changes in the Road Traffic Act allow confiscation of vehicles used for reckless driving
The Government is intensifying its measures to combat reckless driving and has now passed a law that will change the Road Traffic Act. Therefore, from Wednesday, March 31st, 2021, the rules on confiscation of vehicles will become effective.
This means that vehicles used for reckless driving, incl. motor racing and driving races, will be confiscated by the authorities and sold by auction. This applies regardless of whether you own, lease, rent, or borrow the vehicle in question. Thus, if a commercially leased company car is used for reckless driving, the same rules apply.
At NF Fleet, we naturally support the fight against reckless driving, and we wish to minimize the number of accidents and confiscated vehicles. It is always important to drive considerately and to comply with the speed limits, as driving might otherwise be highly dangerous. From now on, it will also be more expensive to drive inconsiderately, as the lessee will bear the expenses if a company car is confiscated due to reckless driving. Furthermore, as of March 1st, 2021, reckless drivers will also face significantly harsher penalties.
Reckless driving can be defined in two different categories:
If you do not hit anyone, it will be categorized as reckless driving in the following cases:

If you drive particularly recklessly.
If you drive at a speed of more than 100 % of the speed limit and the speedometer reaches over 100 km/h. For example, if you drive 120 km/h where the speed limit is 60 km/h.
If you drive over 200 km/h regardless of the speed limit.
If you drive drunk with a blood alcohol level above 2.0 per mille.
If you hit a person, it will be categorized as reckless driving in the following cases:

If an involuntary manslaughter occurs under particularly aggravated circumstances. For example, if you violate the speed limit or if you drive under the influence of, e.g., alcohol (Straffeloven, § 241, pt. 2).
If you cause damage to a person's body or health under the same particularly aggravated circumstances as the point above (Straffeloven, § 249, pt. 2).
If you endanger the life and limbs of others (Straffeloven, § 252).
Once again, we remind you that reckless driving is highly dangerous, inconsiderate, and expensive. We hope that you will take part in creating a safer traffic space by showing consideration and complying with the speed limits when you drive.