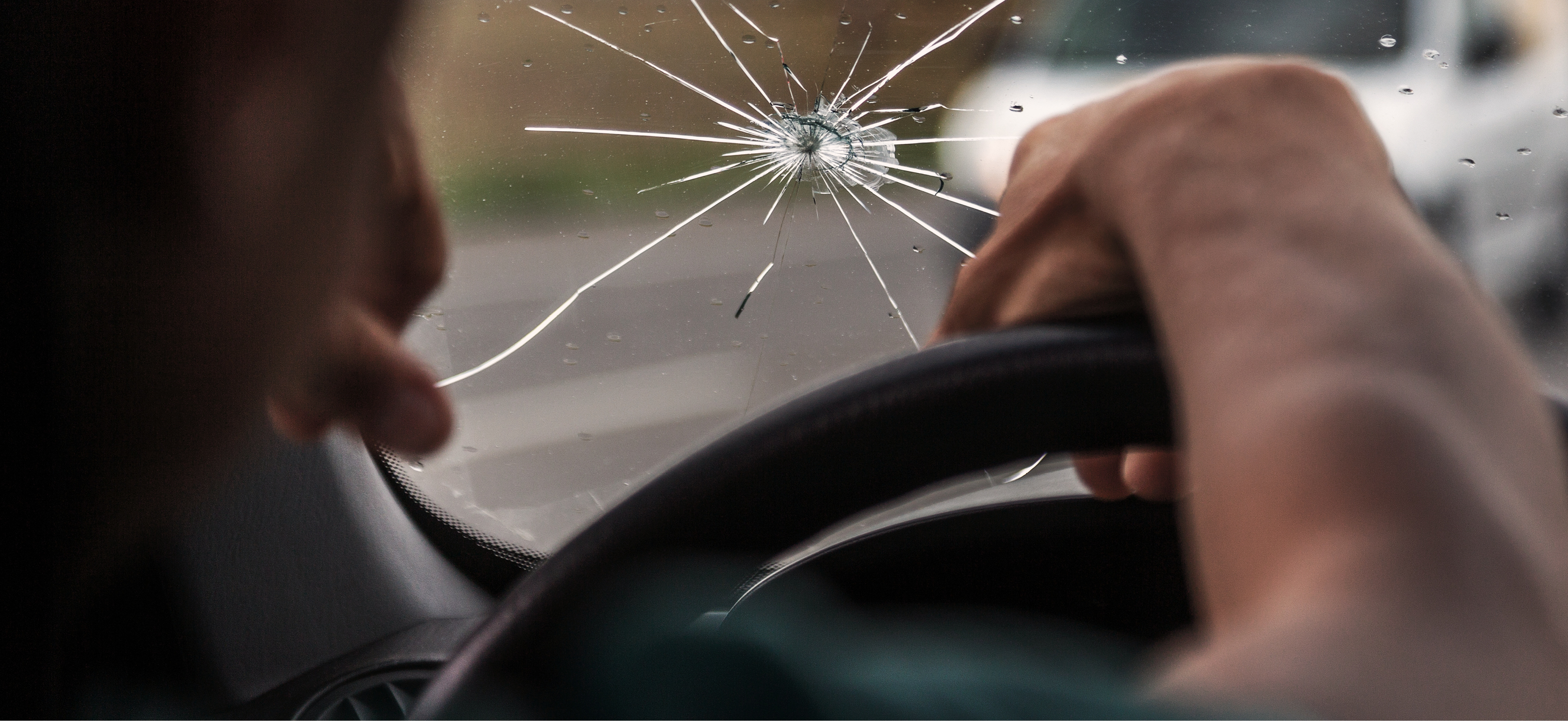 Damage and glass damage
In NF Fleet, we have our own claims department, so if you are insured through us, you are guaranteed a fast and flexible handling of claim. Below you can read more about what to do, if the damage occurs.
What do you do if the damage has occurred?
We have made a checklist for you with all the things you need to be aware of and do when the damage has occurred. In the event of a single accident, it is sufficient to merely find a repair workshop from the list on My NF Fleet.
If people are hurt, call 112 right away.
Is a counterparty involved? If so, always remember to write down the person's registration number, name, and contact details.
It's a good idea to take pictures of the cars' damages and location as well as where and how they stand in relation to the lane.
Are there witnesses present? If so, it's a good idea to obtain their name and contact information.
If the car cannot continue to drive, contact NF Fleet Roadside Assistance on +45 80 24 40 00 and provide your registration number.
We also offer a free loan car in connection with damage if you use one of our damage centers. Find your injury center at My NF Fleet.
Is it a solo accident? Then you can contact an authorized workshop directly to have the damage repaired. Find your workshop at My NF Fleet.
If you have got a glass damage in Denmark or Europe, you can read more to the right.
File the claim online via My NF Fleet or call us directly on telephone +45 33 55 80 60.
If your car is unable to drive, please contact Falck at +45 80 24 00 00.
During the moments after an accident, it might be difficult to remember all of the above. We have made it easy for you and gathered a complete overview of what to do if the accident occurs in Denmark or abroad. Download the overview here, print it, and place it in your car, so you always know what to do in case of an accident.
What do you do in the event of a glass damage?
All stone chips can crack - large as well as small. Stone chips crack when the pressure in the stone chip becomes too big, and many factors contribute to increasing the pressure. Here, both the age of the chip and the temperature play an important part. Carglass and Dansk Bilglas are NF Fleet's preferred glass suppliers, and they can help you whether the stone chips need to be repaired or the windshield needs to be changed.
In case of glass damage, you need to do the following:
Contact Carglass or Dansk Bilglas by phone or book an appointment online. The quicker the stone chip is repaired, the smaller the risk is for the windshield cracking and having to be changed:
You can put a windshield plaster over the stone chip, so that humidity or dirt will not make the damage worse while waiting for reparation. Contact Carglass or Dansk Bilglas to requisition windscreen plasters.
You decide whether Carglass or Dansk Bilglas should come to you, or if you wish to use one of their workshops. If your car has a camera connected to the windshield, it needs to be calibrated after windshield change. For some car brands, it is required that the calibration takes place at a repair workshop with the help of a board.
If you have an insurance via NF Fleet, Carglass/Dansk Bilglas will take care of the payment hereby
Glass damage in Europe
Carglass can also help you if you get glass damage in Europe. You simply call Carglass in Denmark at +45 43 22 98 72, which will make sure that their fellow enterprises in other countries help you. Afterwards, Carglass takes care of the payment with your insurance company.
Temporary rental car – on us!
If your company car is insured via NF Fleet, we offer you a lending car when it comes to damages through selected car repair shops. As it is not all car repair shops that have as many lending cars available, we recommend that you book an appointment for reparation early.
Lending cars are offered with certain conditions when choosing a car repair shop from the list at My NF Fleet, and the car repair shop needs to have a lending car available at the preferred date. If your car has total damage, no lending car will be offered.
Conisder that the lending car needs to be returned with a full fuel tank. If the lending car Is not returned with a full fuel tank and the agreed kilometers is exceeded, the car repair shop will charge a fee that will be passed on to you.
Online claim form and claims history
You can easily and quickly fill out online claim forms on My NF Fleet. You are also welcome to call us on +45 88 44 40 00 and report the claim by telephone.
File your claim via My NF Fleet
Insurance via NF Fleet
You have a range of advantages when your company car is insured via NF Fleet. For example, we collaborate with the best glass operators in the country as well as FDM in order to offer our insurance customers a quick glass repair, driving courses, as well as alarms and tracking at competitive prices.
Read more about NF Fleet's insurance
Your claims history is transferred in case of new insurance company
If you as an employee stop in the company and no longer need the company car, but instead a car in your own name, you have to be aware that the number of incriminating damages will be reported to the new insurance company when they contact us and ask for bonus information.