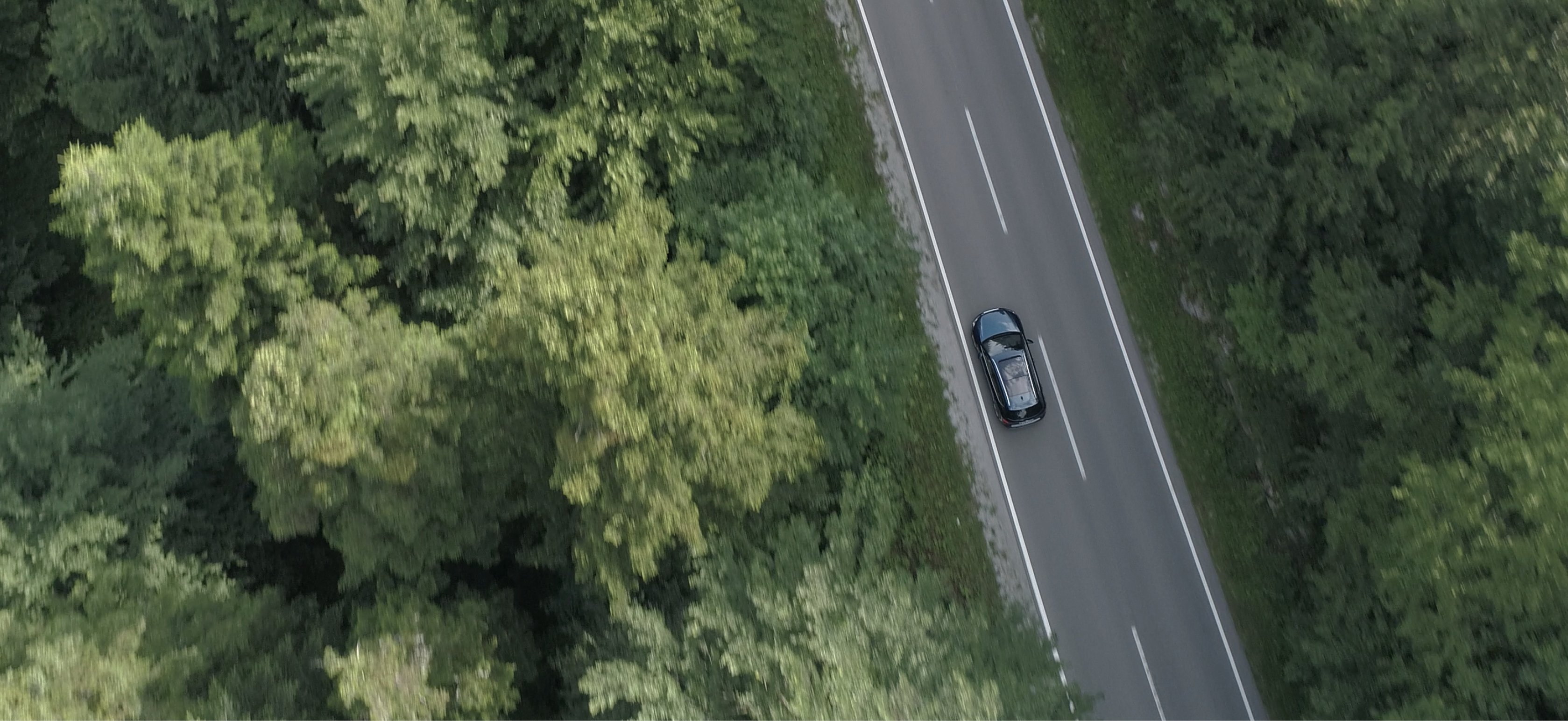 Green your company's fleet with trees
Purchase trees from local Danish forests to green your company's fleet. For NF Fleet, this is a non-profit initiative made possible through a collaboration with EcoTree, a specialized forestry company focused on carbon removal and biodiversity preservation through tree planting and sustainable forestry management.
How it works
EcoTree calculates the number of trees needed depending on the vehicle's carbon footprint and how far it drives per year
You purchase a forest area and take full ownership over the trees, meaning that you can track their location, CO2 sequestration, growth and value increase (2% per year) over time
During the entire life span of the trees, they will absorb more carbon than is emitted from each vehicle
The benefits of tree planting
By choosing EcoTree to green your company's fleet, you are supporting the UN Sustainable Development Goals. EcoTree grows vibrant forests across Europe, transforming mistreated or agricultural land into thriving forests and ecosystems. By investing in trees grown in Denmark, you are directly supporting an initiative that helps capture carbon, protects the Danish groundwater, and creates a safe home for animals. 
EcoTree – a one-stop for planting trees in Denmark
EcoTree is a full-service sustainable forestry company on a mission to plant and grow millions of trees in biodiverse and sustainable forests across Europe. EcoTree owns the land and lets companies take ownership over the trees. As a tree owner, you follow the evolution of your forest and its carbon capture, contribute to biodiversity projects, all while gaining a financial return and helping preserve nature in a sustainable way. EcoTree received its B Corp certification in 2021, including the Best for the World distinction in the Environmental Category.
How to get started
If you are interested in a green profile for your company's fleet, here is how it works:
Contact EcoTree to assess your company's fleet emissions
EcoTree will calculate the forest area needed to balance your fleet's footprint 
You take ownership over the space where your trees are planted
You gain access to a dedicated online portal where you can download your tree certificate, track the location of the trees, follow their CO2 sequestration, and value increase over time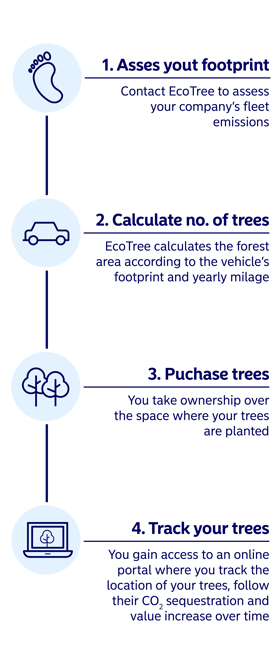 If you wish to hear more about greening your fleet with EcoTree, you are more than welcome to contact EcoTree's expert kris@ecotree.green or +45 30 54 26 92.